Change Your Color. Not Your Car!
Adding a vinyl wrap to your vehicle is a big decision, and we want to help you find the perfect solution. With thousands of colors and finishes available, there is no shortage of options to make your car unique.
With proper maintenance and care, our vinyl wraps typically last upwards of 5 years. Our installs are backed by almost a decade of vinyl wrap experience, so we offer a minimum 2-year warranty, that our wraps are guaranteed to stand up for at least that long.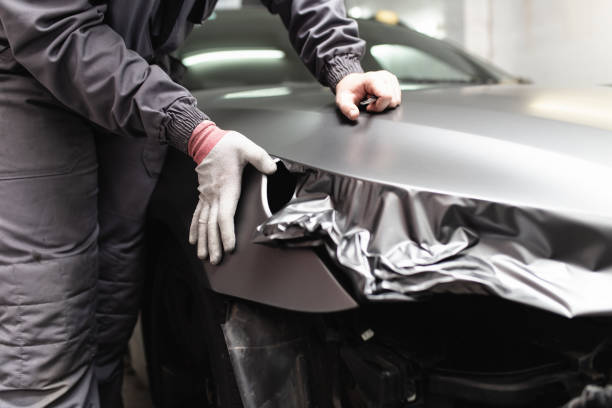 Benefits of Vinyl Car Wraps
Changes the Color of Your Car

Preserves the Resale Value of Your Car

Reduces the Risk of Low-Grade Paint Job at the Same Price Point

Provides an Extra Layer of Protection

Self-Healing Benefits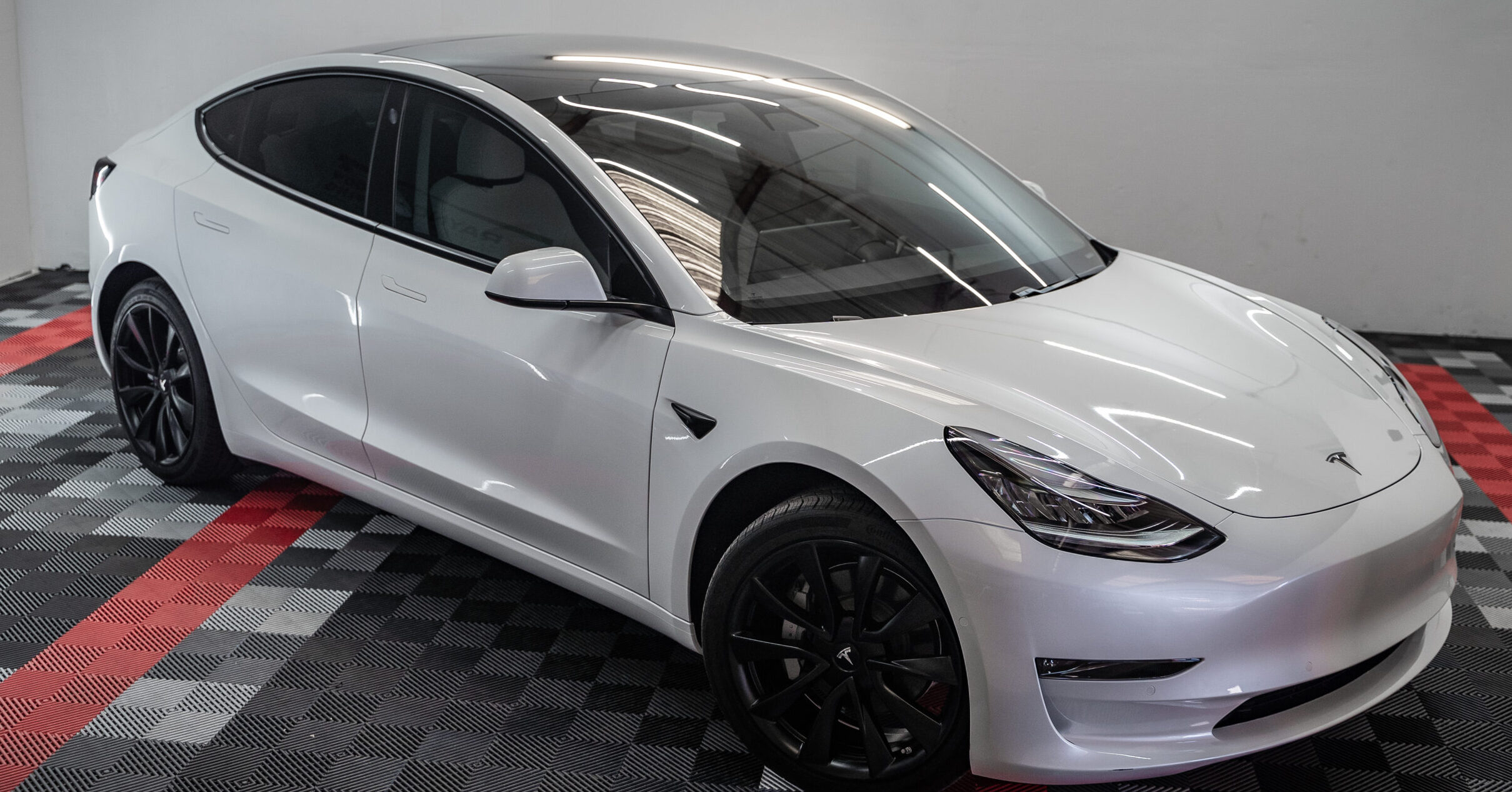 Full Vinyl Car Wrap; Exterior Only
Add-On Door Jambs and Inner Doors
Our Process
At Alphawerks, we provide full service vinyl wrapping for your entire vehicle. If you're looking to get your car wrapped, here's how the process works:
Wash and dry the entire car. If a clay bar is required to remove embedded contaminants, we'll do that too.

If we're wrapping over paint defects, we'll prep the area by sanding away all edges to leave a smooth surface for wrapping.
Disassemble the car. We remove bumpers, headlights and tail lights, window trim, door handles, and anything else that will help us easily get our best coverage. No visible edges here!
Prep and wrap. We ensure no dust or other foreign objects get underneath the vinyl and take pride in finishing our wraps with as few seams as possible.
Re-assemble. Once adjacent panels are wrapped, we piece your car back together.
Final quality checks and optional ceramic coating. We highly recommend ceramic coating on vinyl wraps to make them easy to clean and maintain.
2-week check up. We want your car back after two weeks to give it the first wash and do another quality check.
Depending on the vehicle, the entire process can take anywhere from 3 days to 2 weeks.
Protect your vehicle with the most effective car wraps on the market. That's why at Alphawerks, you're getting the best of the best. We use
3M, Avery Dennison, KPMF, Inozetek, APA Films to deliver unbeatable results.
Why Choose Alphawerks?
If you need high quality and long lasting vinyl wraps for your car, truck, SUV, or motorcycle you've come to the right place. Our vinyl wraps can be customized to meet your needs, making your car look amazing! We also provide custom automotive visual services including paint protection film, ceramic coating, paint correction, chrome deletes, caliper wraps, window tinting, and windshield protection. Give us a call to start today!
We had our car wrapped here and it came out amazing. Alphawerks responded to our request fast and arranged a time right away. He was able to finish our wrapping very efficiently and provided additional ideas on how to make the car look better. We thought he was at a very reasonable price point as well. The car turned out amazing and we get so many compliments on it.
Jocelyn Fu (Google)
After going through many different businesses, I found Alphawerks to be the most professional and easy to work with. Many businesses did not want to wrap my car in the specific pink I wanted. They kept pushing me to pick a pink that would not make me happy at all. I'm so happy that I contacted David. David was more than willing to work with the color and wrap brand I wanted. He was very informative throughout the entire process. Before I committed, he offered to take a look at the current state of my car and let me see the color swatches in person.
His prices are really fair. He was transparent about why he priced something a certain amount. You definitely pay for the quality of service. David literally took apart my entire vehicle to get the tough spots of my car. It's amazing the level of detail and care he puts for his customer, especially for a wrap material that is not user friendly.
At the end, I really love how it turned out! He turned my boring Honda Civic into a fun and beautiful one. With just the wrap alone, the car looks very luxury like. Not only did he wrap the car, he also educated me on post care.
If you're looking for professionalism, a high level of customer service, and great pay off, I recommend David!
Diana N. (Yelp 4/11/21)
This review is long overdue, I found David about a year ago after buying my Infiniti. It was the first car I've purchased that was not black, but the price for the package on the car made me not think twice about purchasing a silver ride. After a few weeks of driving a silver car, I began having an identity crisis when everyone I knew expressed how weird it was for me to be in anything other than a black car. One of my friends suggested getting my car wrapped. I had never had a car wrapped and had very few friends to ask about maintenance, longevity, and more importantly, trusted shops in the area.
I did my research and found some of the "go-to" shops in the area: VinylStylez, WerkShop, and SS Customs, I was all but ready to go with SS Customs until I found Alphawerks and the great reviews on David's work. I called David up and knew by the end of our convo that I was going to have him wrap my car. I was sold on David's integrity and professionalism, not once did he try to sway me from the other competitors and he acknowledged that "I'd be in good hands" with whichever shop I decide to go with.
I was lucky enough to catch David at the tail-end of a job so I was next in the queue. Upon dropping my car off to David, I quickly learned that he was very passionate about his work and customer service. David listened to my vision for the car and expanded on my idea, he provided so much detail and truly enhanced my plans. I decided to get a satin black 3M wrap, Chrome delete, gloss black roof, and Rayno Tints. I also purchased a blacked-out grille that David installed for me as well. Overall I am abundantly pleased with the outcome of my car and can't tell you the number of compliments I get while driving.
I recommend David and plug Alphawerks whenever I get a chance. The customer service is just as high quality as the work. It's hard to find a business with such pride and focus on customer service, I had a very minor question in regard to my wrap a few weeks after picking it up and David didn't ask any questions and simply told me to bring the car by, and he'd take care of it in the midsts of his current job. I did not want to be an inconvenience to his business, so I haven't had a chance to bring it by (it's been close to a year lol) so clearly it wasn't that big of a deal, but David stands on his word until this day. I am fortunate to find Alphawerks and recommend this shop to those looking to transform their ride!
Darryl R (Yelp 8/30/20)